…have a set-weekly-date-night with my guy (thanks to the  Awana program).  The big kids are old enough to stay home, but we needed a spot for Lydia.  She absolutely loved it last week and when she woke up this morning she asked me if we could do more of her "Cubbies homework". I love that she thinks she's supposed to wear the vest while she works.  Jason and I need this time with each other even if we just simply walk in circles around the block and talk. 
…have kiddos this old.  What happened? (First day of school…)
…cheer for my husband in his second Warrior Dash.  Who pays to go run through fire, barbed wire and mud?  He had a great time though…
…sign our 3 year old up for preschool. (Just another reason our motto is– "each child, every year…looking to God for wisdom").  Lydi will start preschool next week on T/TH for about two hours each day while I homeschool our big kids.  She will absolutely LOVE it and it'll give me a chance to focus on the older kiddos' schoolwork without worrying about impromptu artwork like this.
…head off to a writing conference by myself.  The is the first time in…well… EVER.  But yes, my guy gave me the okay to head to Allume this year.  I'll be rooming with some online buddies…Rachel and Ruth and Kelly.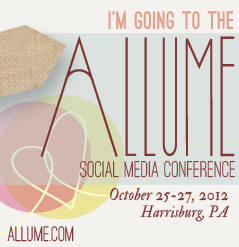 …see our oldest get her ears pierced. She has a major fear of anything involving shots, needles or pain in general…so this was a big deal for Laura.
…be chosen for Mary DeMuth's launch team.  Stay tuned for more posts on her book Everything, which will release in October.
…realize how little I truly rest in  God's love for me.  If you haven't read this book-- please read it.  Just. So. Good.
…receive a box of bug skeletons in the mail from a friend who understands just how much we love bugs around here.
…have 4 chickens who lay 6-9 eggs a day.  You may be getting "fresh eggs" as a birthday present.  We love scrambled eggs, but no one needs 40+ eggs per week.
…be SO thankful for dads who invest in their children.  This is right before the Father-Son-Elk-Cove-10-Mile-Hike.
…hang out with my friend Joy while she was in town.  Amazing FUN when online meets in-real-life.  I love this girl and our kiddos had fun swapping snake stories (theirs were MUCH more impressive).  Go visit her blog and subscribe.  You'll be thankful you did.
…be so happy to find this in my toilet.  But yes– the dime made it through.  (For those of you who know what "checking" means when your child has swallowed money).
…be thankful for kiddos who just need a stick and some dirt to create fun– but I love it!  Can I get a big cheer for toys that don't need batteries?
"Every sin we commit, either by omission or commission, is a failure to love as we've been loved.  Every transgression of the law finds its genesis in a stinginess of soul, a belief that we've got to protect our interests, fight for our rights, build our kingdom…people who are loved the way we are loved should have lives marked by extreme thanksgiving and laughter because of the mercy and generosity of our King."
~Elyse Fitzpatrick  Because He Loves Me
Just wanting to pause and to thank Him…
For the daily-here-and-now-gifts.
For the unexpected-surprise-gifts.
For the future-promised-hope-gifts.
"Blessed be the God and Father of our Lord Jesus Christ!  According to His great mercy, he has caused us to be born again to a living hope through the resurrection of Jesus Christ from the dead, to an inheritance that is imperishable, undefiled, and unfading, kept in Heaven…"  ~1 Peter 1: 3 & 4
Don't want to miss new posts?
Please connect with us by email, facebook, twitter, or rss feed!
Sharing with thanks over at some of my favorite places: